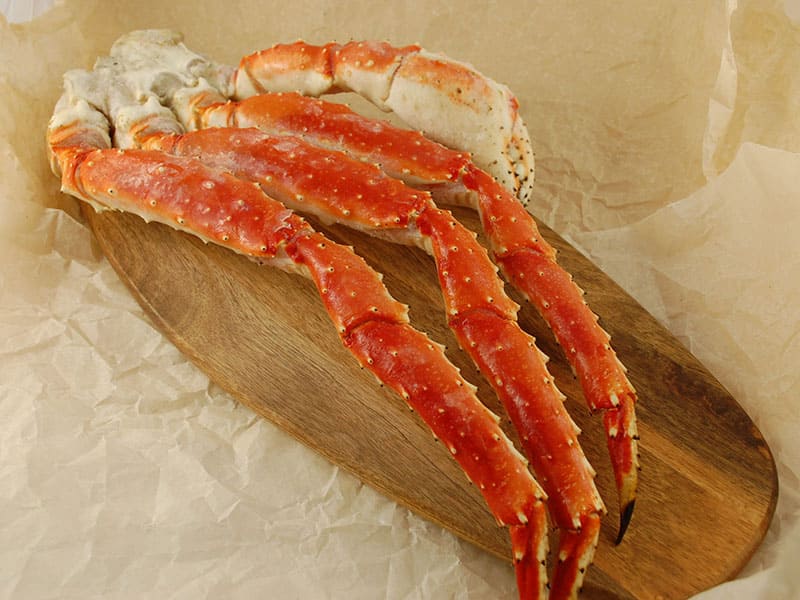 Royal Kamchatka crab, freshly frozen, phalanx
Secure online payment
COMING SOON: follow the news
Crab meat is a delicious product for true gourmets. It will give any dishes an exquisite taste, ideal as a snack or as an addition to a salad or soup.
How is crab meat useful?
Crab meat contains many useful substances, such as proteins, iron, zinc and magnesium. It is rich in B vitamins and selenium, which help strengthen the immune system and maintain overall health. Crab meat is low in fat and calories, which makes it an ideal product for those who watch their figure. It has a low calorie content and contains very little fat and carbohydrates. In addition, meat is rich in protein, which helps to satisfy hunger and gives a feeling of satiety for a longer period of time.
What to cook from crab meat?
Ready to use, does not require heat treatment. It is added to salads, wrapped in rolls, fried in batter, put in hot dogs, eaten as an independent dish. It is not only delicious, but also a healthy product that can be used to prepare salads and snacks, soups, stews, pies, add to pizza. Tender and juicy cutlets are obtained, which are a very popular dish in many countries.
| | |
| --- | --- |
| Weight | 1 kg |
| Product | |
| Cutting | |
| Type | |
| Origin | |
| Packing | |
| Filling | |
| Energy value (per 100 g) | |
| Nutritional value (per 100 g) | |
| Storage conditions | |